Facilities
Car parking
There is ample free car parking at Naracoorte Caves National Park.
Toilets
Toilets are available at the Caves Café and the Wonambi Visitor Centre.
Disabled access
By their very nature, caves are not easy to get to and as such there is no wheelchair access.
Above ground, the national park does have several facilities accessible by wheelchair, including the Wonambi Fossil Centre and Bat Observation Centre. The Caves Café, Wirreanda Bunkhouse and campground also have wheelchair accessible facilities.
The new Roof Top Loop Walk also provides universal access for people of all ages and abilities, along with an opportunity to experience the fascinating underground world of Naracoorte Caves. It is suitable for those in wheelchairs and users of mobility aids, families with prams, the visually impaired and for guests not wishing to go into a cave. Picnic tables and seating along the walk allows guests to take a break and relax in a natural setting.
For parents
Above ground, the park is pram/stroller accessible. The caves, however, are not accessible by pram or stroller.
Playground
View playground using Google Street View
The Fossil Hunters Playground is a free nature play space available to visitors to the Naracoorte Caves National Park. This space provides a great opportunity for families to engage in an enjoyable play experience in a natural setting.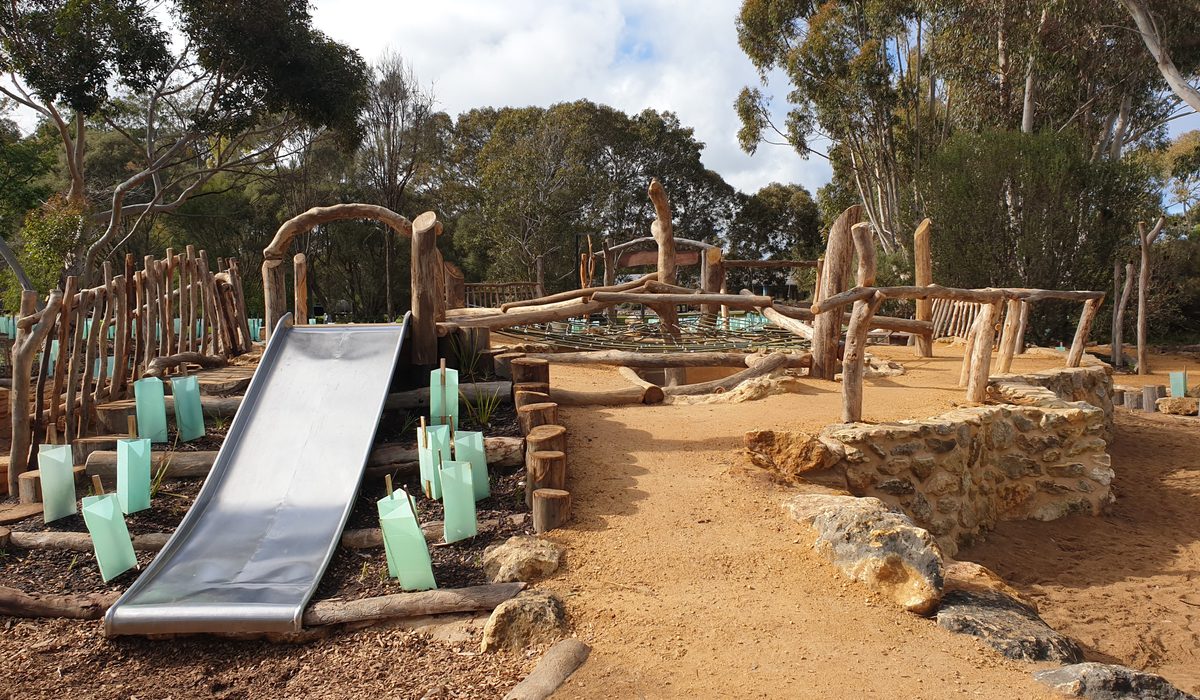 Caves Café
The Caves Café is open daily from 10am to 3pm (hot food is available until 2pm).
You can grab a delicious lunch prepared by our chef and sip a chilled local wine or an espresso. We use fresh, local ingredients and handmade produce wherever we can.
Barbecues
Enjoy the traditional Australian experience of a bush barbecue. Coin operated gas barbecues are available in the beautiful bush setting of the park.
Picnic tables
Picnic tables are dotted in idyllic locations around the park. You can buy your lunch or a snack from our café, or bring your own food and drink.
Pets
Pets are prohibited in Naracoorte Caves National Park (however, guide-dogs are welcome).
Social Scripts
National Parks and Wildlife Service South Australia have created social scripts to help people on the Autism Spectrum visit parks. These social scripts may be able to assist with lessening anxiety and stress when individuals are visiting a new place. The scripts include specific and illustrated information about what an autistic person can expect when visiting one of South Australia's national parks.
Wonambi Information and Fossil Centre
Bat Cave Observation Centre and Blanche Cave